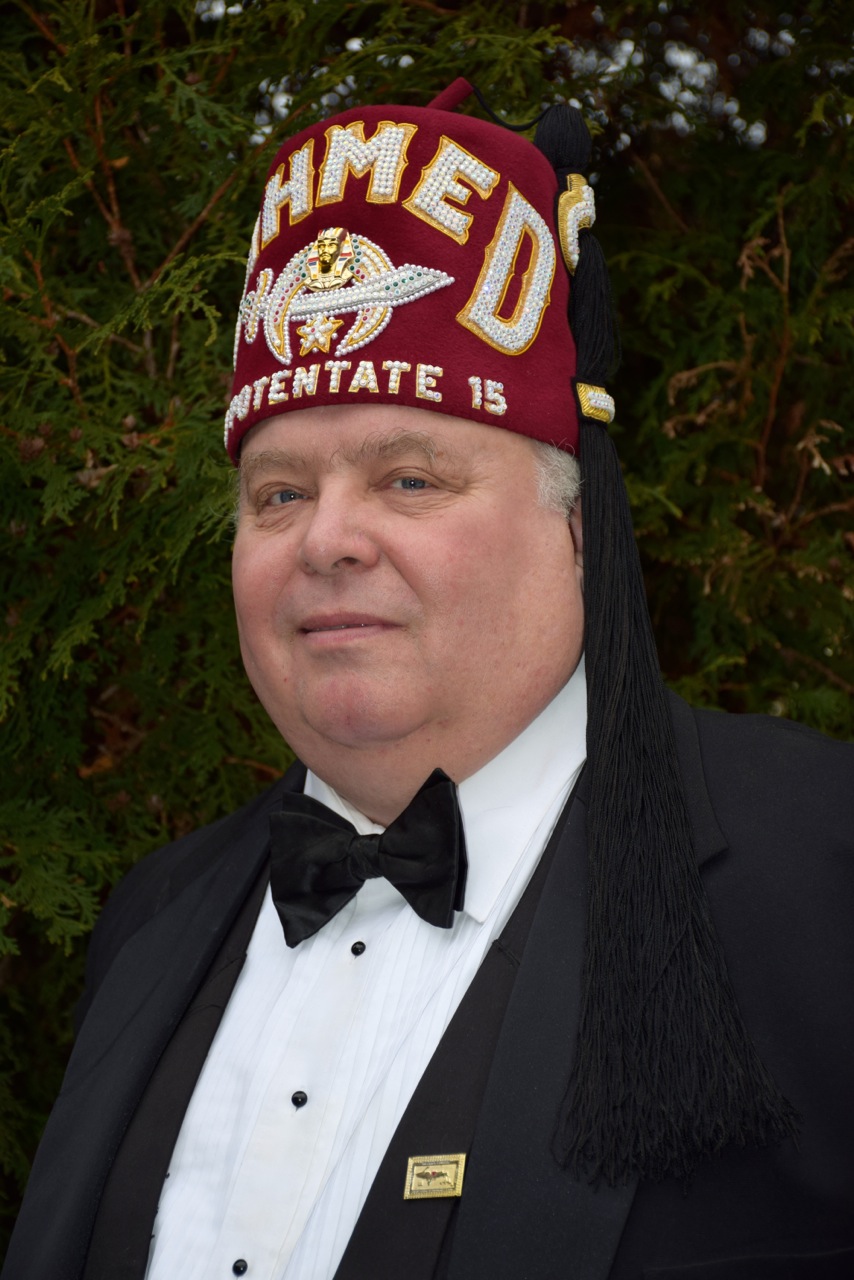 Brother Doug Wolfe was born in Flint, Michigan, in May, 1951. He graduated form Flint Beecher in 1969, attended U of M and later served in the U.S. Navy as a Hospital Corpsman. After active duty brother Doug moved to Marquette, attended NMU for undergrad and grad studies. This culminating in a position as a Speech Therapist and Learning Disabilities Teacher, first in Gogebic County working for Gogebic Ontonagon Intermediate School District and later at Marquette Senior High School. During his years at Marquette he served as High School Special Education Department Chairman, Driver Education Instructor and Administrator, class advisor and assisted the Music Department and football program retiring in 2006. His Masonic history started in 1965 when he became a DeMolay. He is a Past Master Councilor of Clio Chapter and held various offices in District 5-A and Grand Chapter.
Doug was raised as a Master Mason in March of 1973 while in service in Hanahan Lodge, Charleston, South Carolina. He is a member and Past Master of Marquette Lodge 101. He also is a member of all York Rite bodies, Eastern Star and Scottish Rite where he is currently serving the Valley of Marquette as Commander in Chief of Francis M. Moore Consistory. Doug also is serving as Grand Soloist for Grand Lodge of Michigan for this year. Doug serves Ahmed as a Bingo Chairman, Member of Ritualistic Team, singer, Hillbilly, and Clown (Dumpster.)
Doug lives in Marquette with his wife Susan. They raised three daughters, Rebecca Wolfe, Sarah Adams and Deborah Traynor (Daniel.) Rebecca works as a transport and charge nurse on the Neonatal Intensive Care Unit at Marquette General. Sarah works at Sparrow Hospital as a Registered nurse on the Intensive Care Neurological Unit. Deborah is currently pursuing a Masters in Nursing through Oakland University and will become a nurse anesthetist upon graduation.
Doug and Susan have two granddaughters: Kayla who graduated from Marquette Senior High School this last May and Whitney a ninth grader at MSHS.
Doug's father and grandfathers were all Masons, so he cherishes his membership and looks forward to many years of service, continuing in degree teams, in the kitchen, at Bingo, but especially as a Shrine Clown and Thin Skins Coffee Clutch member.